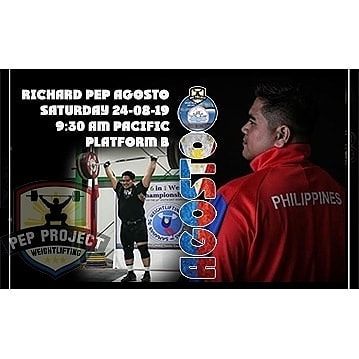 Let's wish @coach.toph, @jvezina_ and @coach.natat the best as they help Coach Pep represent for the Philippines for the first time in a Masters International World Meet!!! #Repost @jvezina_ (@get_repost) ・・・ The day has arrived! Today at 9:30 a.m. AZ time, @jerker_pep takes the platform! We can't wait to see what he can do! 3 Nations. 1 Team. #wearevehement ! #weightlifting #itsmorefuninphilippines #butwereincanada #mastersathlete #mastersworlds #pepprojectweightlifting @pepprojectweightlifting @vehement.elite.athletics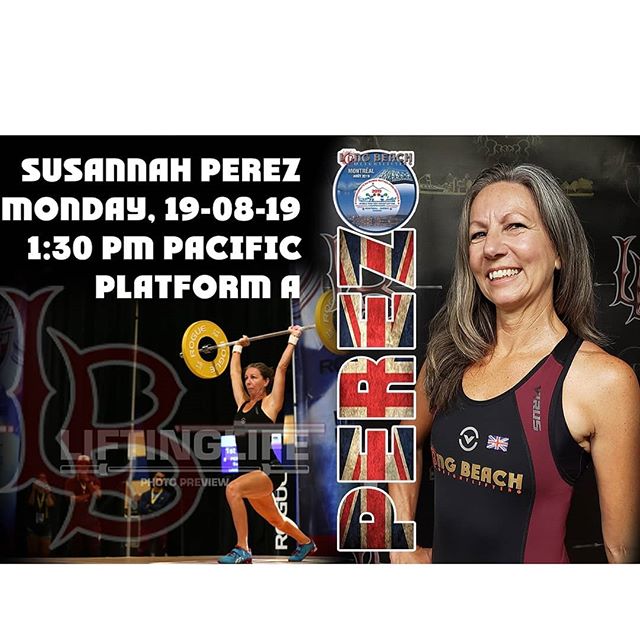 This is it!!!! @fiftypluslifter and @coach.toph are flying out to Montreal for the World Masters Championships! We're beyond excited for Susie and can't wait to see her on that platform!!!! SUSIE LIFTS AT THE FOLLOWING TIME: 1:30PM MONDAY, THE 19TH OF AUGUST PLATFORM A PLEASE CHECK THE LINK IN OUR BIO FOR THE LIVE STREAM!!!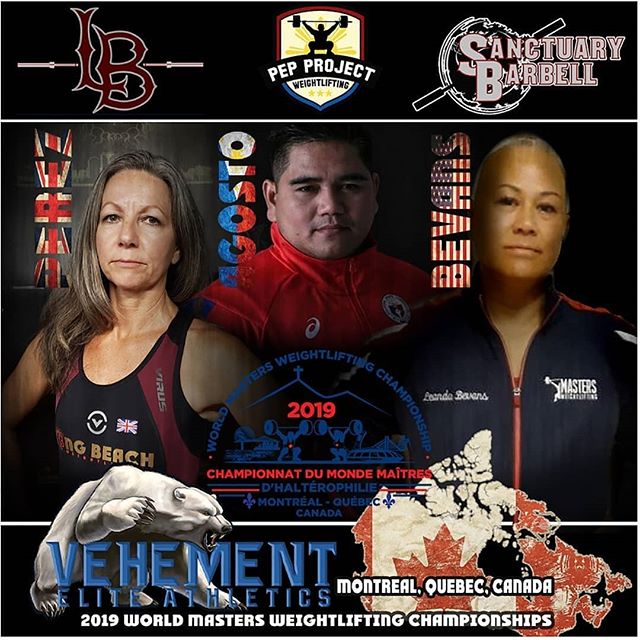 Masters World Championships are set to begin tomorrow! This year our @vehement.elite.athletics family is sending three athletes to represent three different nations! Susie Perez @fiftypluslifter from @longbeachweightlifting representing Great Britain will start us off on Monday, Aug. 19 Leanda Keahi-Bevans @cfaloha from @sanctuarybarbell representing the USA will take the platform on Tuesday, Aug. 20 in an attempt to defend her 2019 World Championship! Richard 'Pep' Agosto @jerker_pep @pepprojectweightlifting representing the Philippines takes the platform on Saturday Aug. 24. The full event will be streamed live on YouTube! We will post the link as soon as it is available! Big thanks to @coach.toph for the awesome artwork! Three Nations. One Team. We Are Vehement! #wearevehement #sanctuarybarbell #pepprojectweightlifting #mastersworlds #mastersathlete #montreal #usa #greatbritain #philippines #weightlifting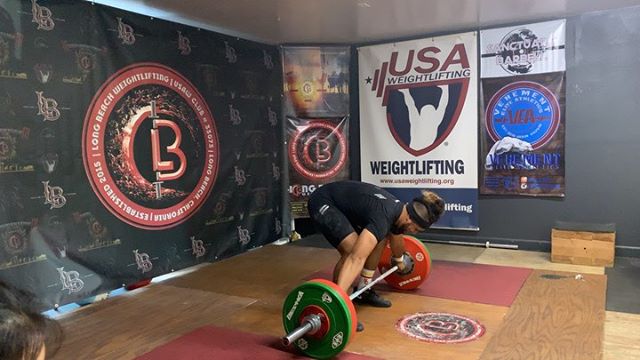 Some awesome lifts from our Summertime Meet! Great job, athletes! 🏋🏻‍♀️🏋🏻‍♂️ Keep pushing, stay motivated and keep training hard! @longbeachweightlifting @vehement.elite.athletics @vehement.elite.athletics.vc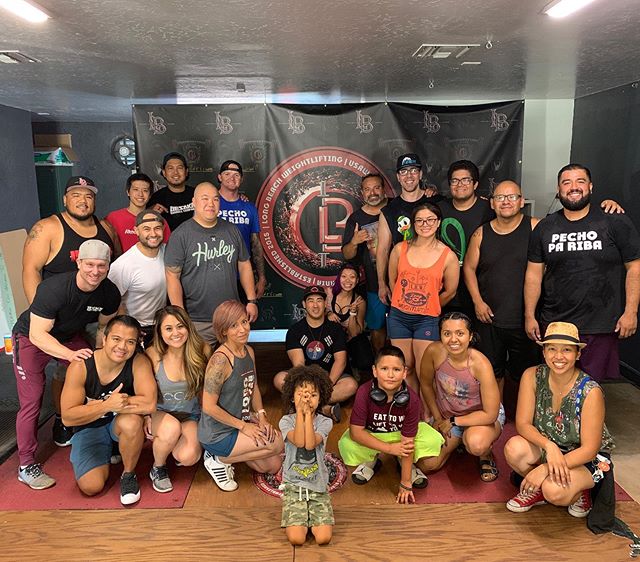 Another successful annual Summertime Meet this past weekend!! Phenomenal job to all the athletes that came out to lift!! You all brought great energy, strength and had many PR's on our platform!! Can't wait to see you all again at our next meet!!! 🏋🏻‍♂️🏋🏻‍♀️💪🏻 @longbeachweightlifting @vehement.elite.athletics @vehement.elite.athletics.vc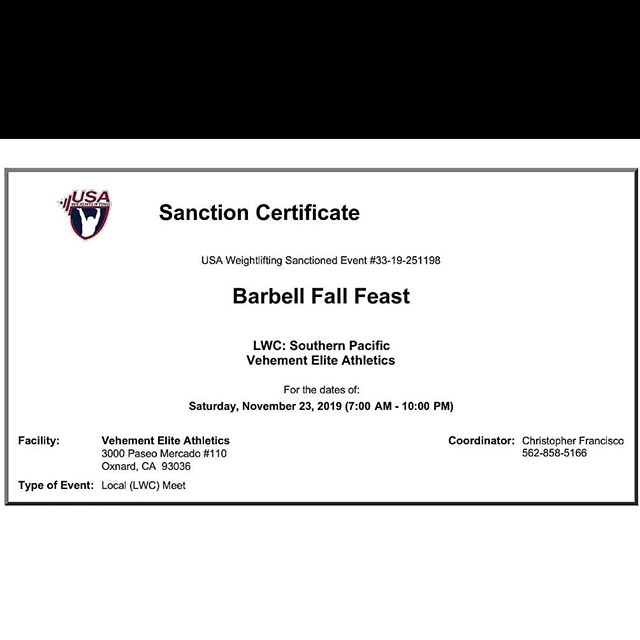 I know we just finished hosting our #summertimeinthelbwc2019 meet but wanted to get this announced before @coach.toph , @jvezina_ , and @njvezina head out Montreal this weekend for World Masters! Registration details coming soon!!! But be ready to use discount code: early65 For the first 25! NOVEMBER 23RD HOSTED BY @vehement.elite.athletics.vc and @ucsbweightlifting at @crossfitoxnard and facilitated by @longbeachweightlifting!!! #WEAREVEHEMENT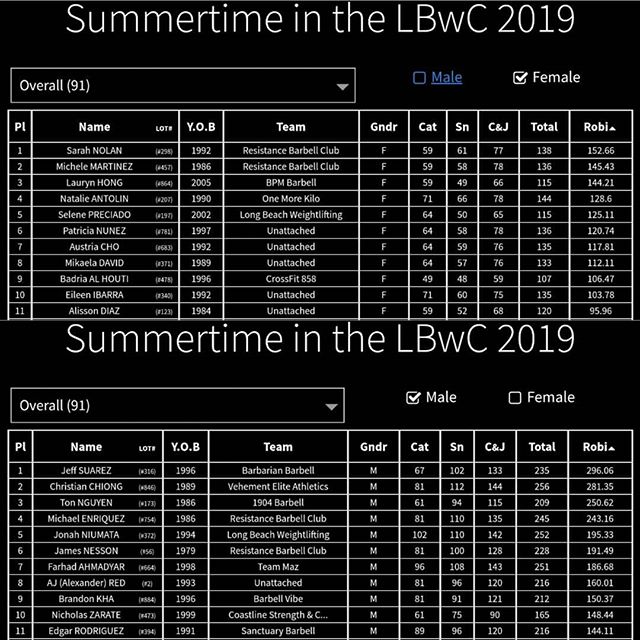 2019 #SUMMERTIMEINTHELBWC2019 Overall Winners CONTACT @COACH.TOPH IF YOU HAVE NOT COLLECTED YOUR PRIZE Non USAW Male 1. Christian Cabanayan (Unattached) 2. James Lin (Unattached) 3. Zach Gordo (Unattached) Non USAW Female 1. Kate Louie (Unattached) 2. Anne Valmeo (Long Beach Weightlifting) 3. Justine Medina (Unattached) BEGINNERS Male 1. Felix Huang 117.65 (Long Beach Weightlifting) 2. Aaron Sy 105.61(Unattached) 3. Alex Griffis 100.89 (Sanctuary Barbell) 4. Mason Palmer 100.00 (Unattached) 5. Ron Saavedra 94.55 (Unattached) BEGINNERS Female 1. Patricia Nunez 120.74 (Unattached) 2. Samantha Rosenberg 89.23 (Unattached) 3. Becca Messenger 86.96 (Boombox WLC) 4. Kristin Gates 78.25 (Unattached) 5. Andrea Bridges 75.36 (Elysium Strength) OVERALL OPEN Male 1. Jeffrey Suarez 296.06 (Barbarian Barbell) 2. Christian Chiong 281.35 (Vehement Elite Athletics) 3. Ton Nguyen 250.62 (1904 Barbell) 4. Michael Enriquez 243.16 (Resistance Barbell Club 5. Jonah Niumata 195.33 (Long Beach Weightlifting) OVERALL OPEN Female 1. Sarah Nolan 152.66 (Resistance Barbell Club) 2. Michele Martinez 145.43 (Resistance Barbell Club) 3. Lauryn Hong 144.21 (BPM Barbell) 4. Natalie Antolin 128.60 (One More Kilo) 5. Selene Preciado 125.11 (Long Beach Weightlifting)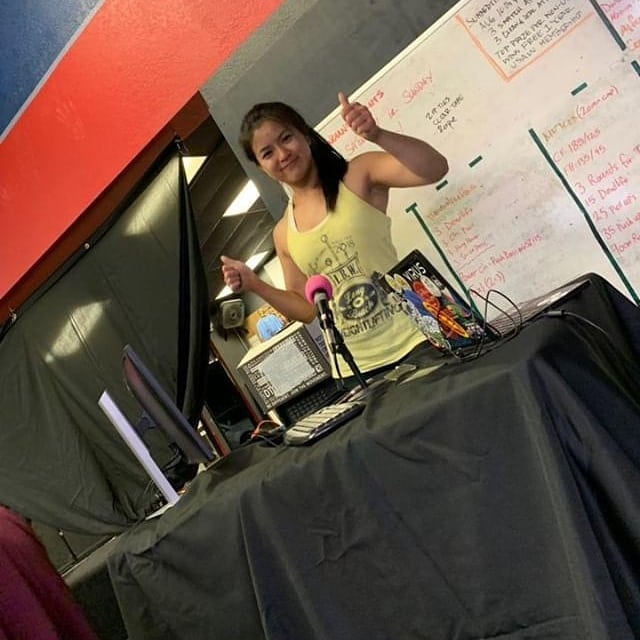 Ready to hit this weekend! Good luck to all the #SUMMERTIMEINTHELBWC2019 athletes competing!!! #RingThatGong!!!!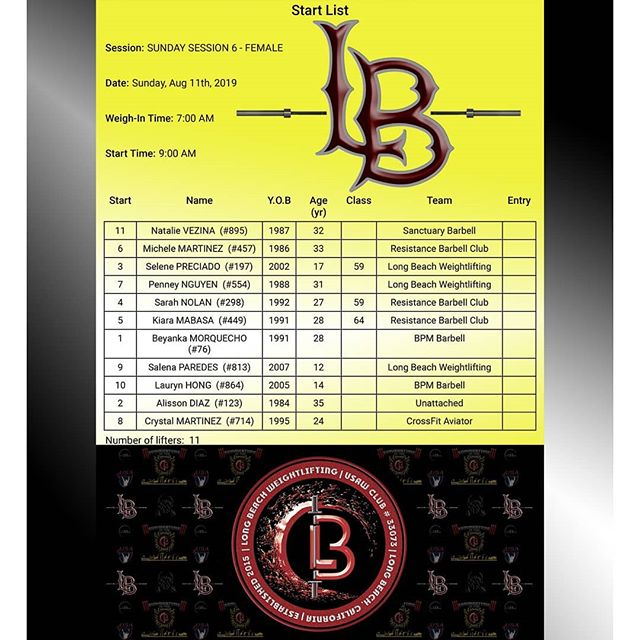 Sunday sessions are also LOCKED!!!! SESSION 6: 7AM WEIGH IN / 9AM START TIME SESSION 7: 9AM WEIGH IN / 11AM START TIME SESSION 8: 1020AM WEIGH IN / 1220PM START TIME SESSION 9: 1230PM WEIGH IN / 230PM START TIME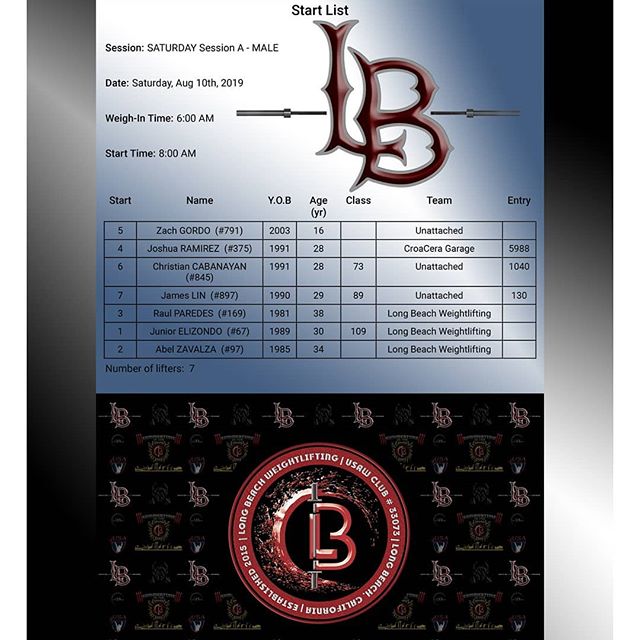 Saturday sessions are LOCKED!!!! SESSION A: 6AM WEIGH IN / 8AM START TIME SESSION B: 730AM WEIGH IN / 930AM START TIME SESSION 1: 930AM WEIGH IN / 1130AM START TIME SESSION 2: 1120AM WEIGH IN / 120PM START TIME SESSION 3: 120PM WEIGH IN / 320PM START TIME SESSION 4: 250PM WEIGH IN / 450PM START TIME SESSION 5: 440PM WEIGH IN / 640PM START TIME